The stage is set and the teams are ready. The Arena of Valor World Cup officially begins on Tuesday, July 17!
During the final week of June, 12 teams from 10 different regions across the world spent a week in Thailand to train with and against each other in Boot Camp. New friendships and rivalries were formed, but now it's time to get serious as we roll into the Group Stage.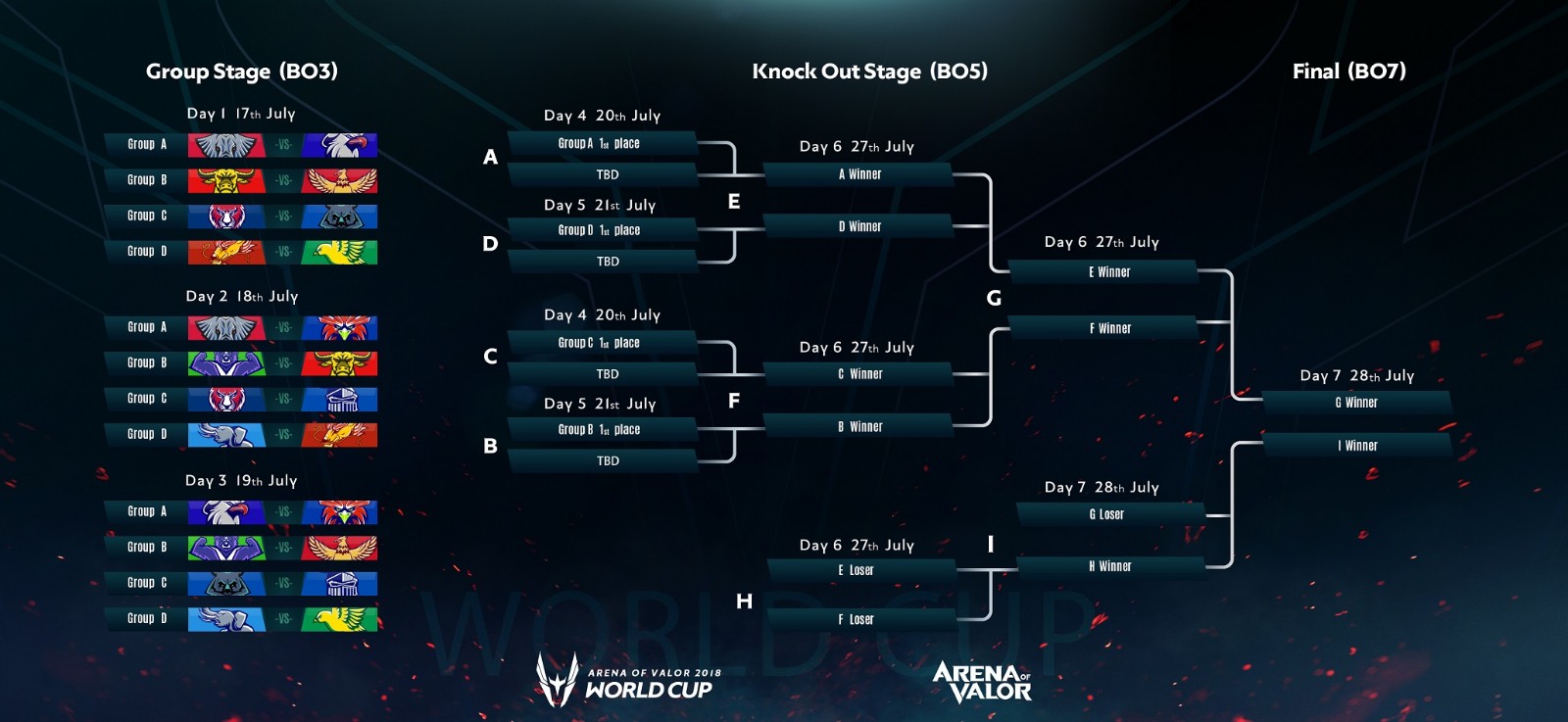 The Groups are as follows:
Group A - Thailand, North America, and Singapore (replacing Phillipines)
Group B - Chinese Taipei, Vietnam, and Indonesia
Group C - Korea, Chinese Taipei Wildcard, and Europe
Group D - Thailand Wildcard, China, and South America
The Group Stage will be a best-of-3 Round Robin, with the top two teams per group advancing to the Knockout Stage which is double elimination, best-of-5. Then the top six teams will head to the historic TCL Chinese Theatre in Los Angeles for the main event and their share of a $550,000 prize pool!
You can tune into all of the livestreamed matches at http://twitch.tv/arenaofvalor/ and on Facebook, YouTube, or Streamcraft.


Would you like to join us in LA for the championship match on July 28th? We're giving eight lucky winners and their guests a chance to attend a special VIP event. Head to our Facebook post for more information to enter: https://www.facebook.com/ArenaofValor/posts/2042226225999784 
TOP